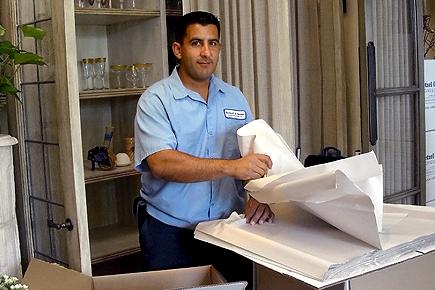 Wetzel & Sons Packing Services
Proper packing is the most important step in safely transporting your belongings. Our staff is professionally trained to handle each item with the attention and care that it requires. Our professional packing service offers the additional benefit of enabling your home to remain attractive and useful up to the day you move.

"We were very, very satisfied with our service and our packing crew of both days. We have already told our friends."
Our Commitment
Because of our dedication to excellent customer service and to the safe transportation of your belongings, we have made the following commitments. We will never hire temporary workers off the street, or entrust your possessions to an untrained crew. Neither will we sell your job to another moving company. Our commitment to using only our own professional movers is fundamental to making your next move, your best move!